Coates Street Presbyterian Church
A ribbon cutting and open house was held on April 14th, with the Moberly Chamber of Commerce. A Resolution from the Missouri House of Representatives was read by Representative Ed Lewis, District 6. J.W. Ballinger, Moberly Historian and member of CSPC gave a brief history of the building and lightning strike that struck the steeple in August of 2019. After the ribbon cutting, those attending enjoyed a light snack, followed by a tour of the church.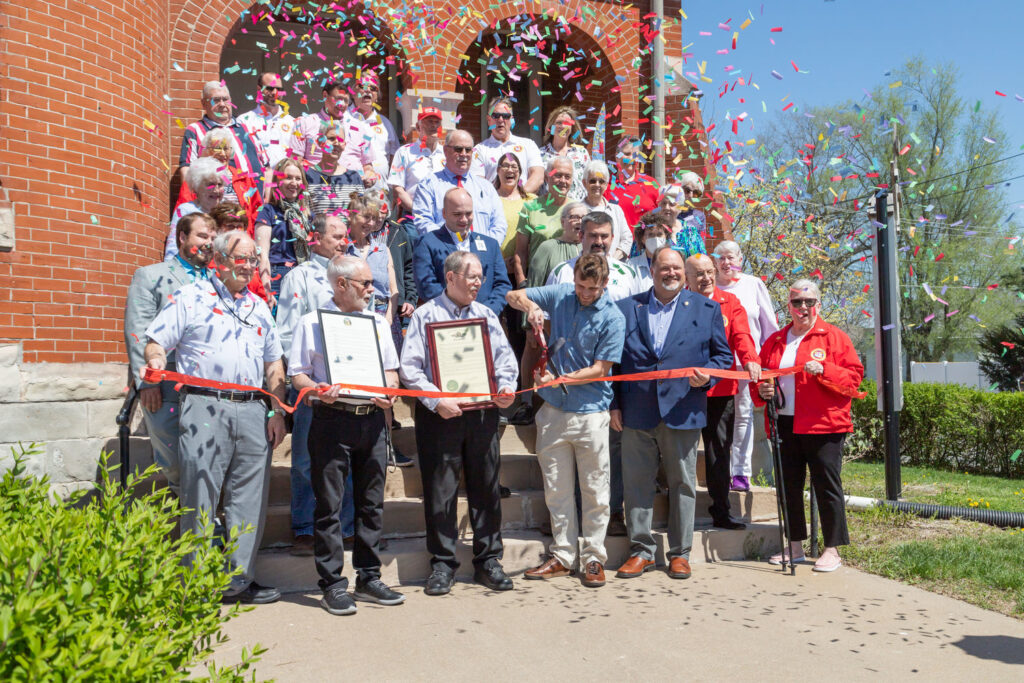 Celebrated 130 Year Anniversary and Dedication of the reconstructed bell tower and steeple on April 30, 2023. Approximately 130 people attended, including present, past members and friends and families. Some traveled from Kansas, Florida and Michigan. The Dedication ceremony began at 10:30 AM with the tolling of the bell by Monty Lentz, commemorative hand held bells were handed out and rang in coincidence.
A Proclamation was read from the City of Moberly, by Jerry Jeffrey, Councilman and CSPC member. Certificates of Appreciation were presented to Devin Snodgrass with Outline And Associates LLC, Gary Dorr with Five Oaks & Associates LLC, Rev. Joel Lynn, Pastor, Dale Sanders, J.W. Ballinger, Bob Riley and Donna Fainter all with CSPC. Recognition of others helping with the planning of the celebration and to former Pastors in attendance. Deborah Boucher-Payne the General Presbyter/Stated Clerk offered prayer to begin worship. After worship, a delicous meal was held in the Fellowship Hall, along with tours of the church.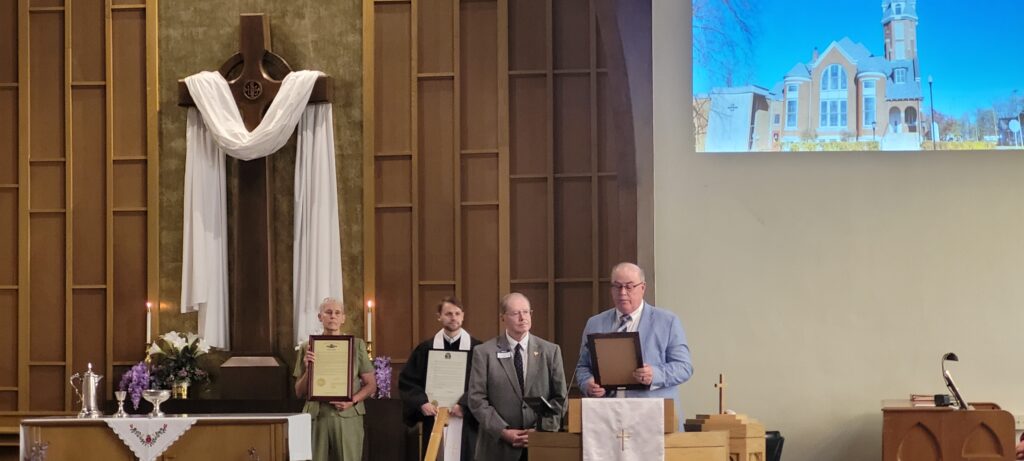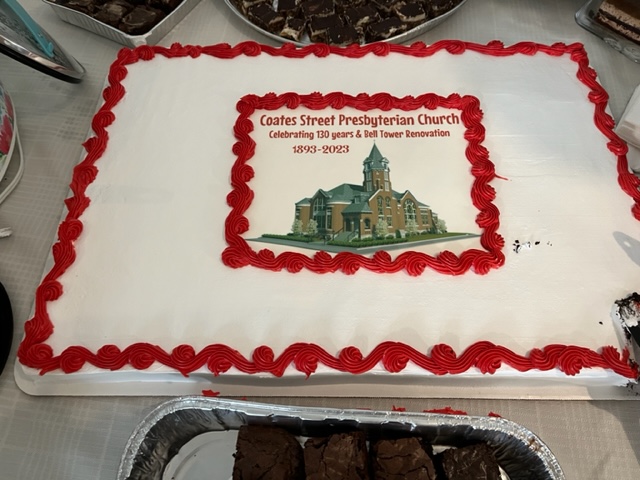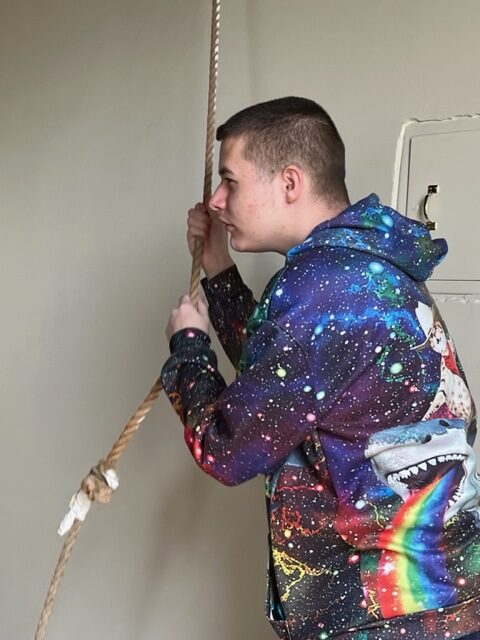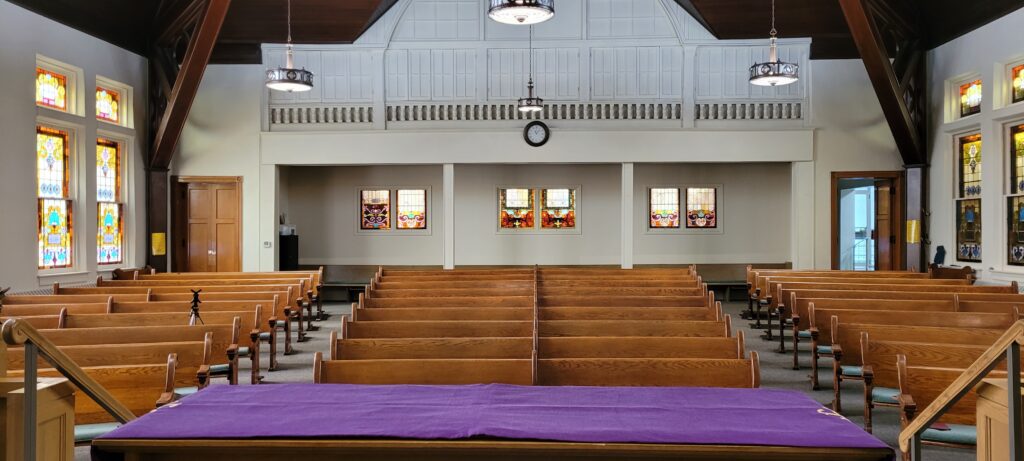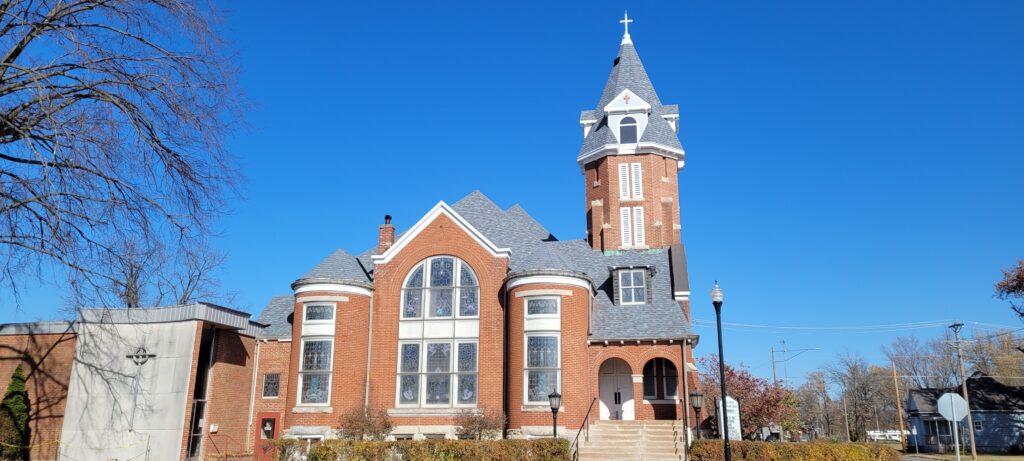 The Deacon's and members of CSPC collect items needed for some of the local missions, groups and Presbytery missions they support.