On April 30, 2023 CSPC celebrated the 130 Year Anniversary of the church and the dedication of the new belltower and steeple. Monty Lentz tolled the bell 8 times that Sunday morning, the first time since lightning hit it in August of 2019. Commemerative bells were handed out, and everyone tolled their bells also.
Awards to the contractors and other people that worked on the project were handed out, and Proclamations from the City of MoberlySenate – State of Missouri and the Missouri House of Rerpresentatives were read.
Approximately 130 past & current members, families and friends enjoyed the day of celebration. Followed by a delicious meal.
Here are some pictures of the day: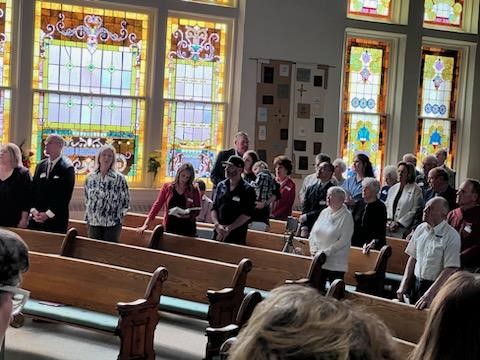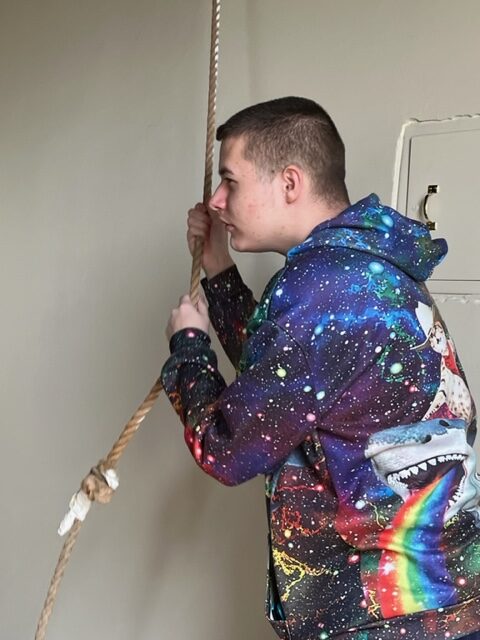 2022 Birthday Cake decorating party. 6 teams decorated their cakes, and all enjoyed the sweet treats after!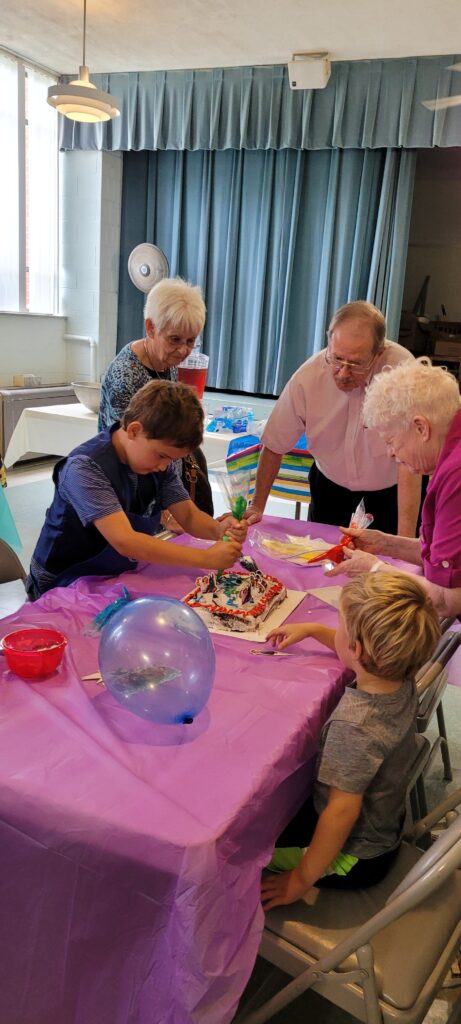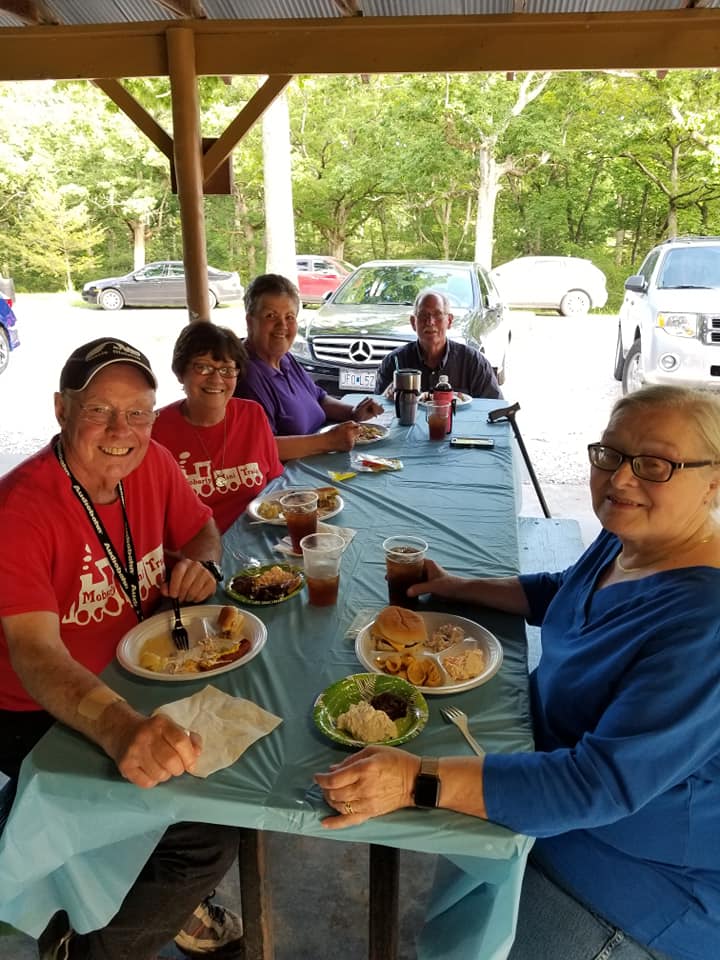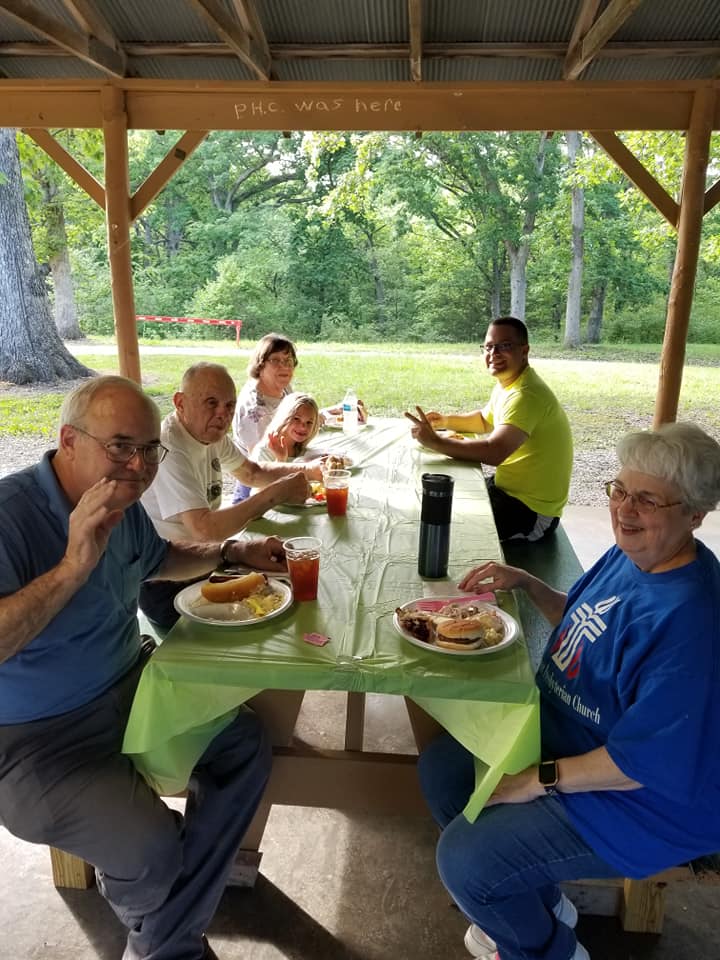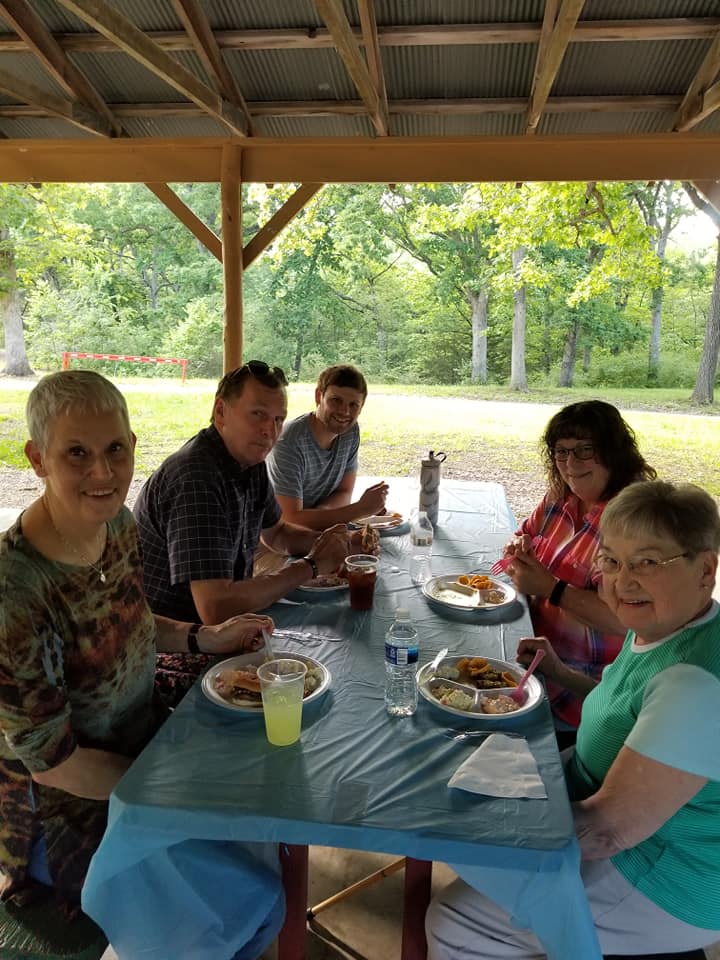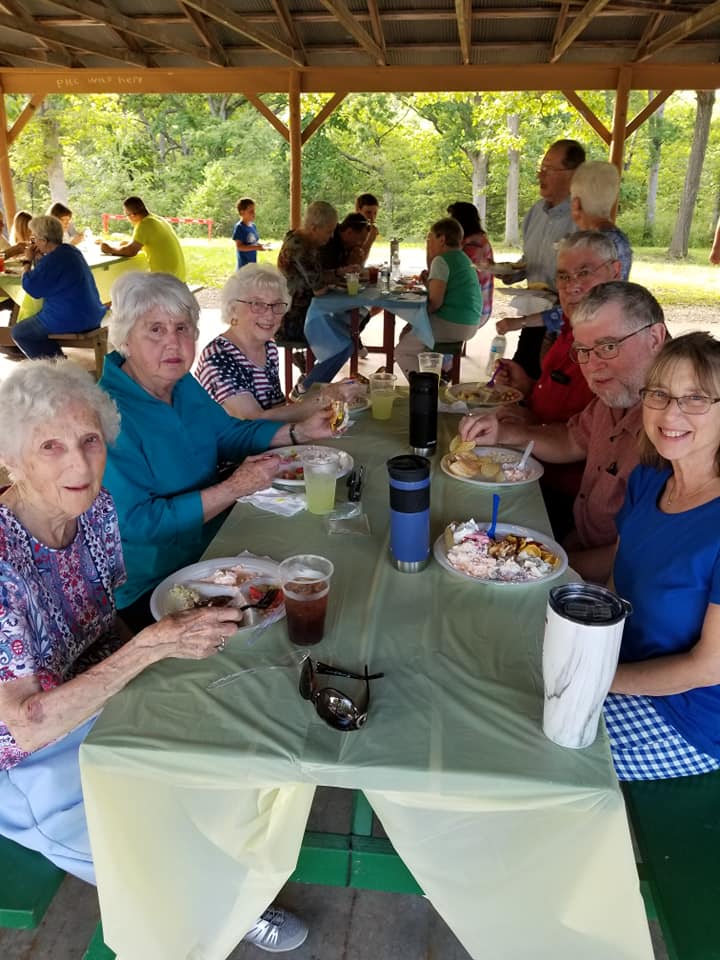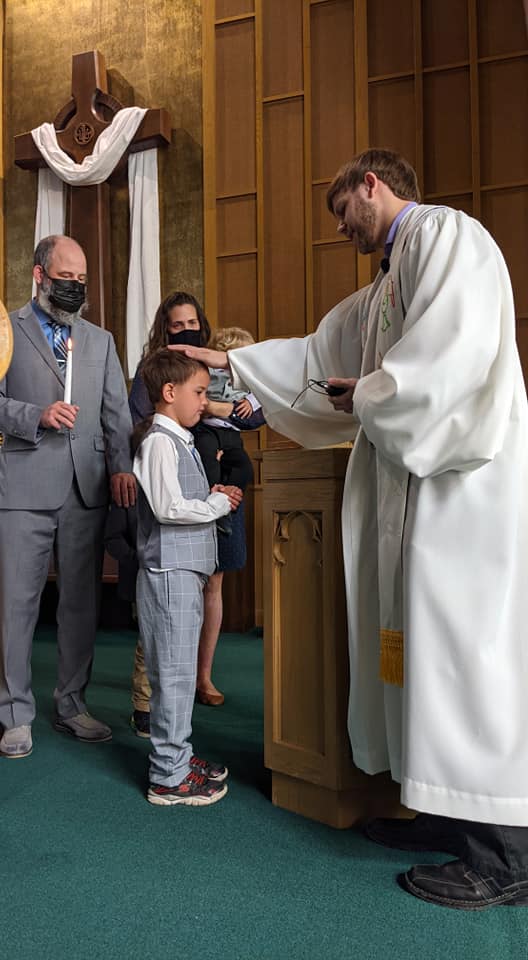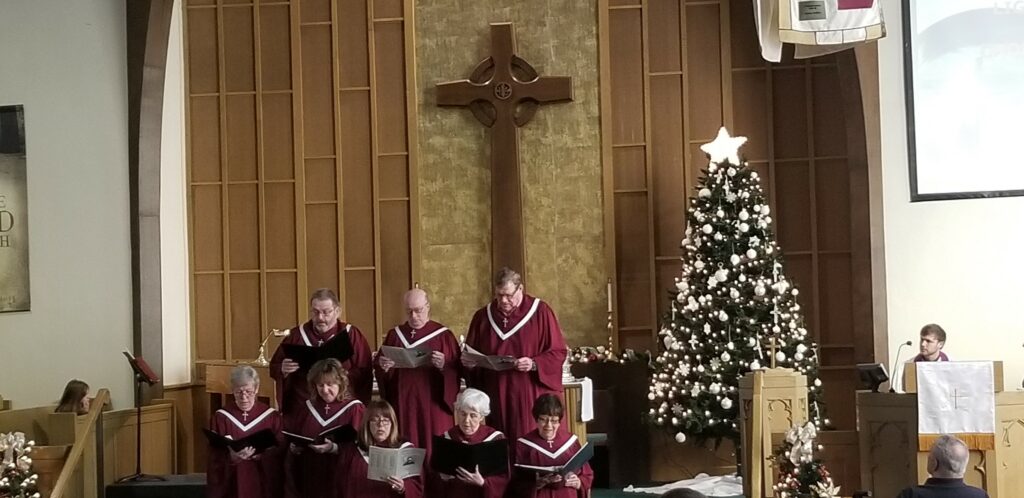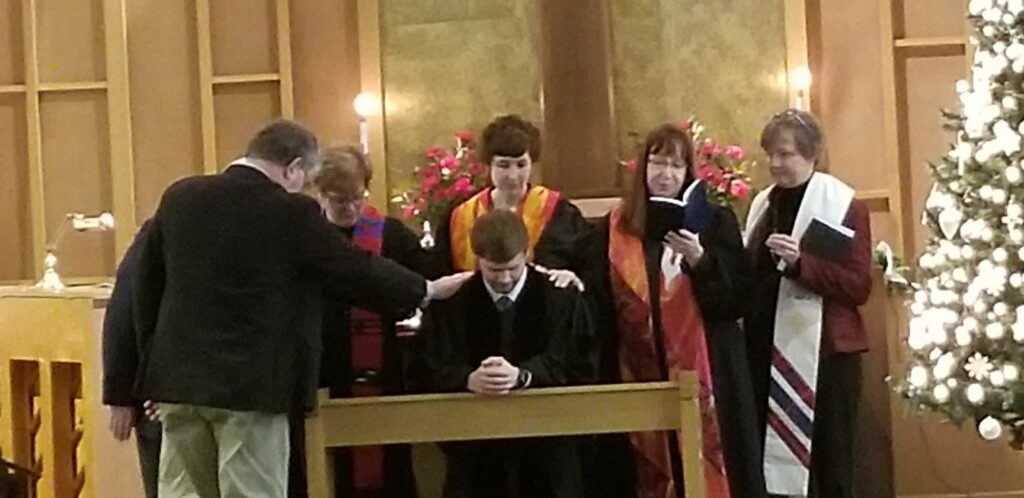 Game Night at Coates Street Presbyterian Church: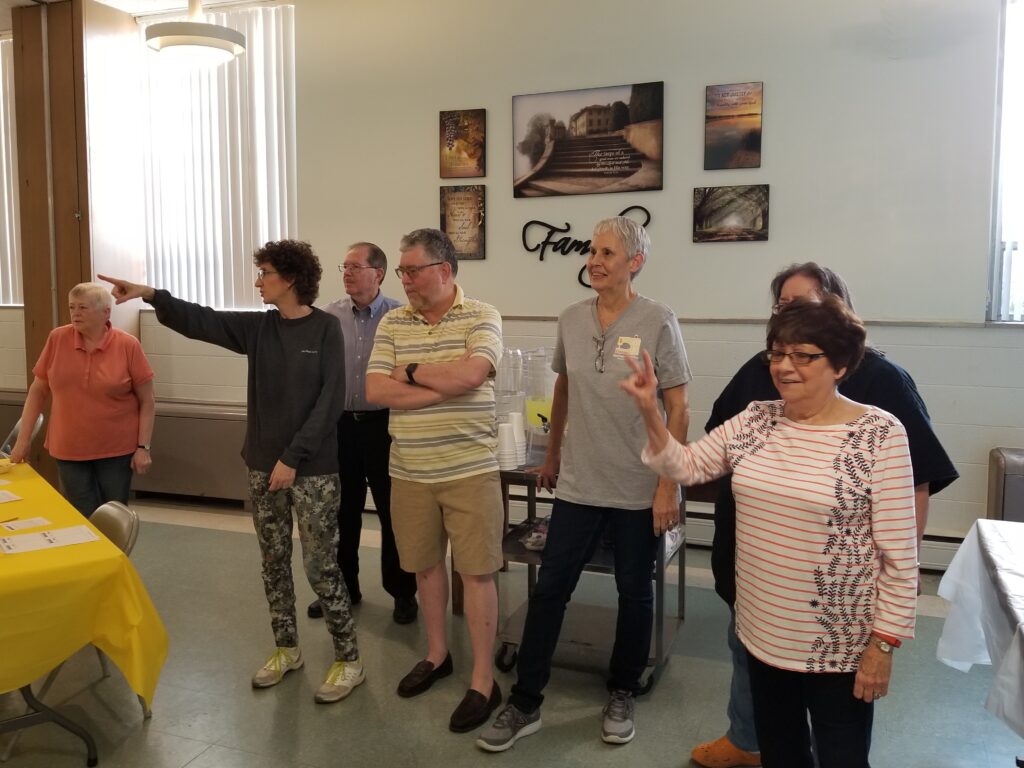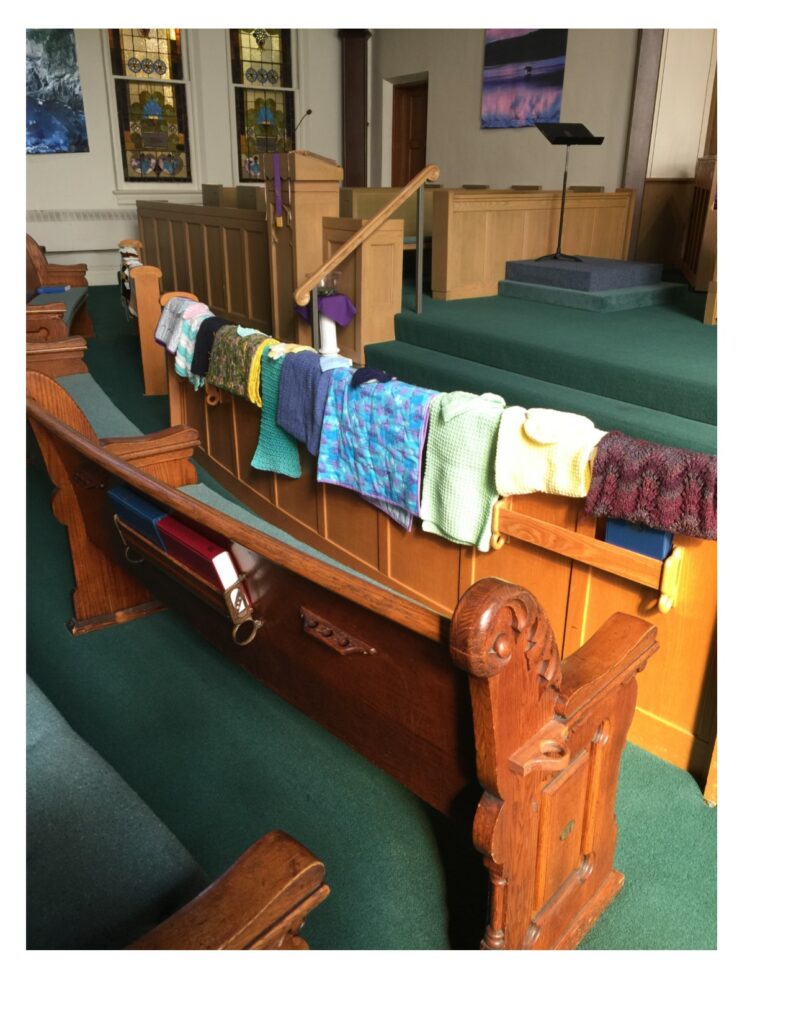 Holy Week 2019
Easter Sunrise Worship in the Park 2019: Began with Palm Sunday as we processed and waved our palms and rejoiced: "Blessed is the one who comes in the name of the Lord. Hosanna in the highest!" We joined our friends at Trinity United Methodist on Maundy Thursday for Seder meal, which was an interactive, full meal – and a great opportunity for wiggle little ones to learn about Passover and its importance to Christians. Good Friday, we held Communion Worship here. Easter Sunday began with Sunrise Service at the Park, Breakfast at Church and Easter Communion Worship. Following Worship, we held an Easter egg hunt for Children.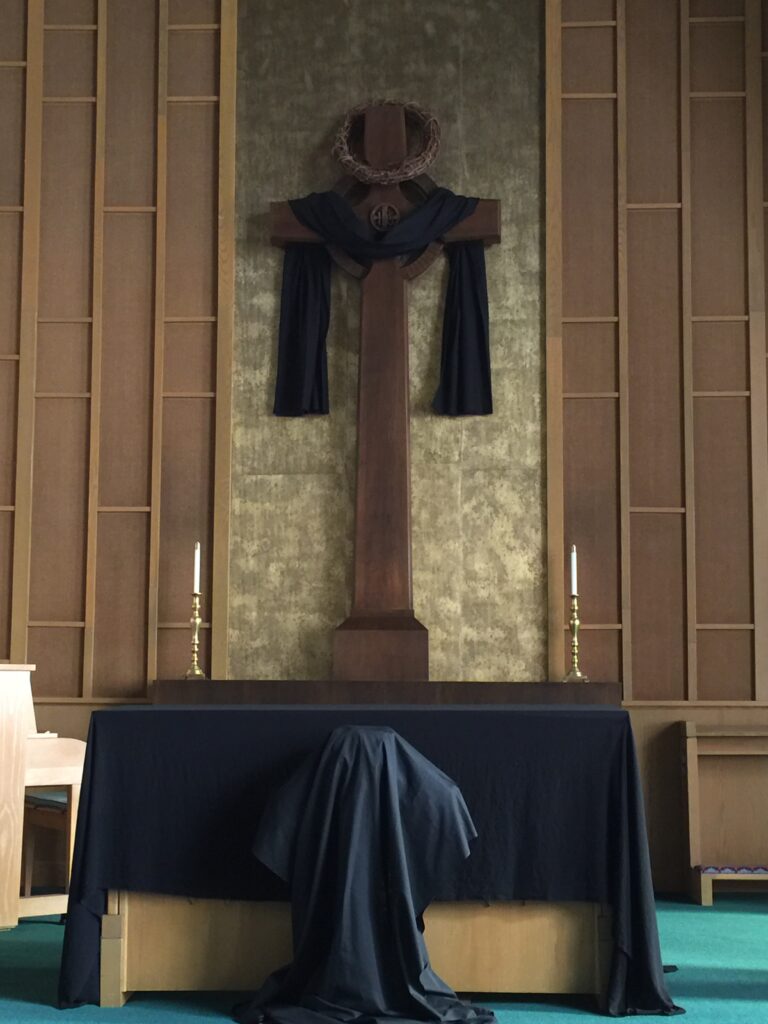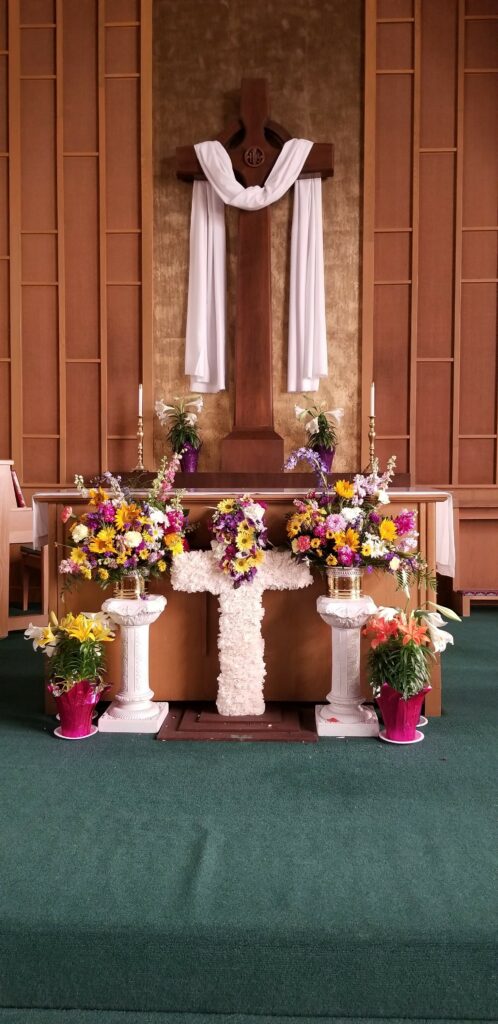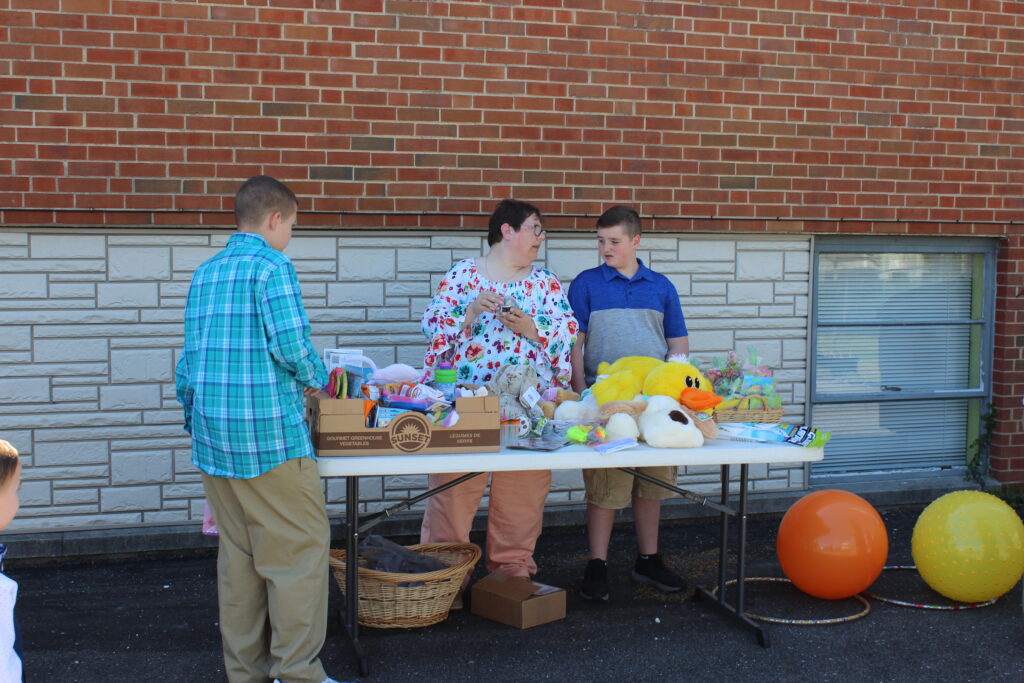 BBQ & Train Ride held in May 2019:
Fun evening of fellowship with a delicious BBQ and a train ride, was held to kick off Spring.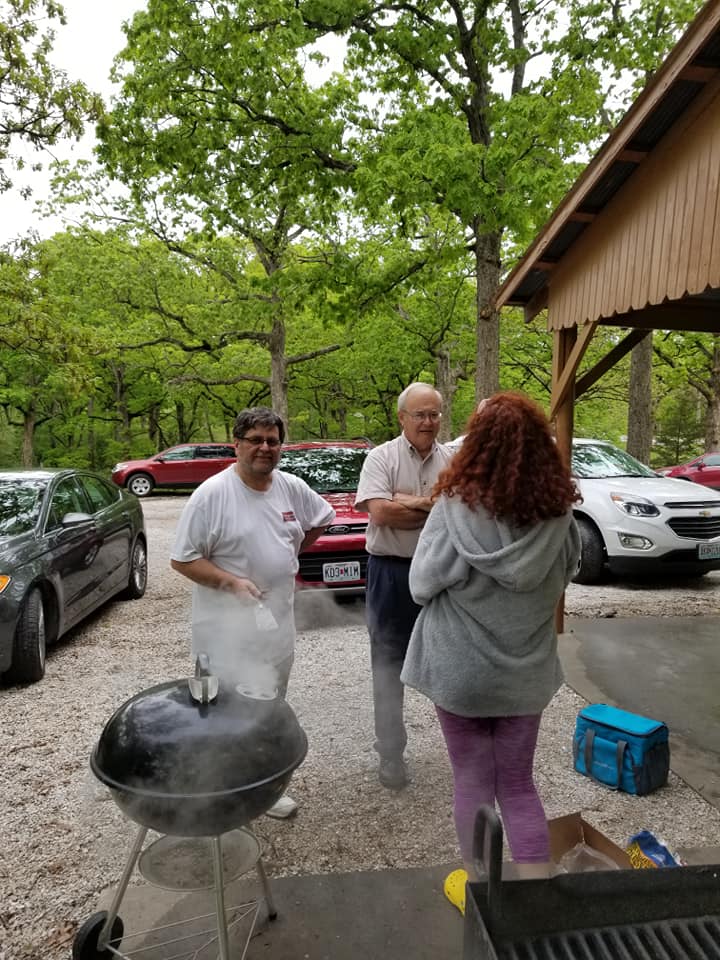 2ND ANNUAL WEST END ICE CREAM SOCIAL 2019