The Deacon's will hold a Fall Rummage Sale on October 7th, 2023 from 8:00 AM until 1:00 PM. More details and pictures to come.
Coates Street Presbyterian Church Board of Deacon's
The Deacons' Ministry is divided into several areas:
Transportation Those willing to drive someone to a doctor's visit or medical procedure are recruited and names made available. Sunday morning rides to church are provided as requested. The church bus (with wheelchair lift) is available when an approved driver is available.
Worship Support Each Deacon serves two months as usher and head usher at our Sunday morning service. The 1st Sunday of the month, Maundy Thursday and Christmas Eve, the Deacon's prepare and set up for the Lord's Supper.
Community Donations Deacons receive all cash contributions the first Sunday of the month cash, along with any checks (memo for Deacons), or money in a Deacon offering envelope. The Deacons prayerfully decide how to distribute those funds. Currently, over $7000 annually goes to our community: Christos Center Food, Community Child Care & Learning Center, Safe Passage, Moberly Home to School Program, Randolph County Ministerial Alliance, Rooted 242, Coyote Hill of Moberly, and other needs the Board votes on.
The Deacon's meet on the 2nd Monday of each month at 6:00 PM.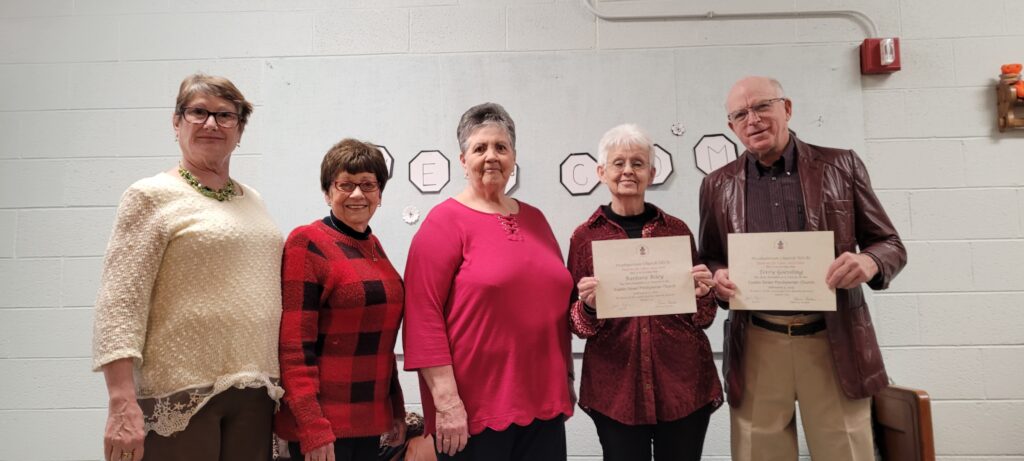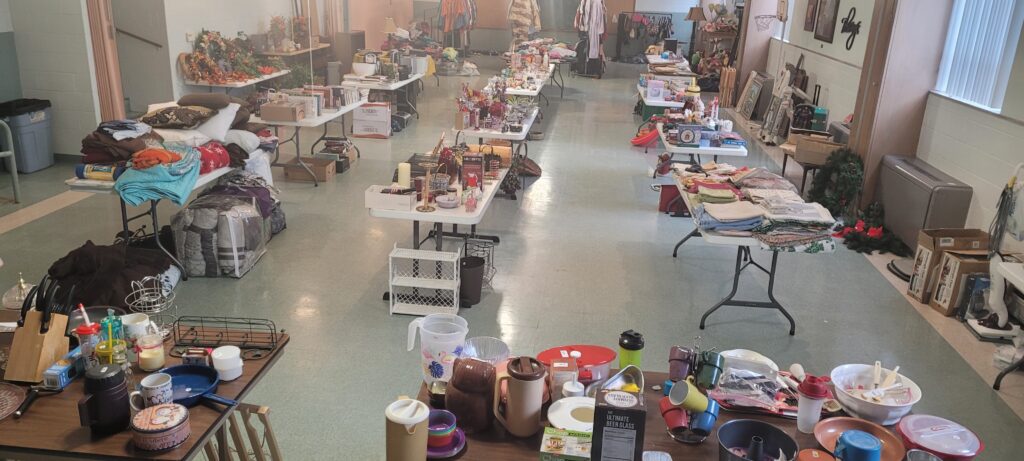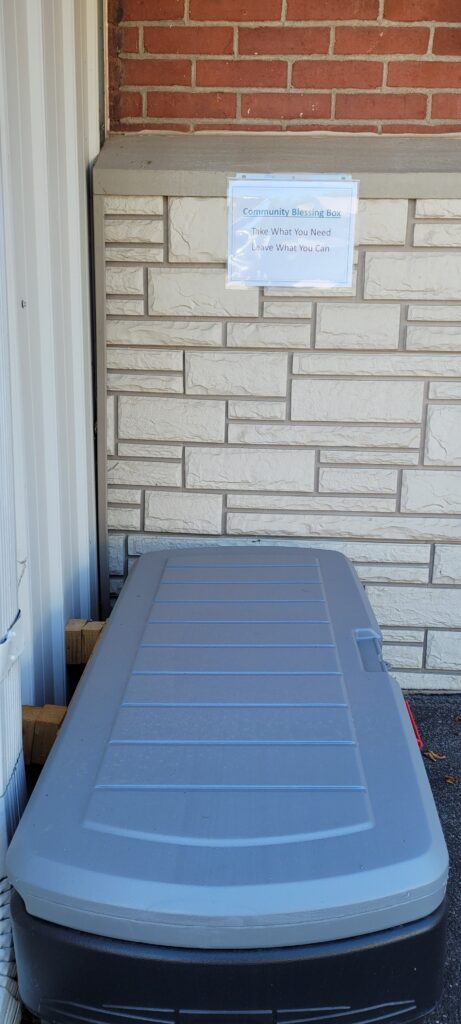 The Deacons have set a BLESSING BOX outside of the church at the parking lot entrance. This blessing box is for people to leave what they can and take what they need. Some of the items that can be left in the blessing box is canned goods soups fruits and vegetables; nonperishable food items. Hygiene products: feminine items, soap, shampoo, gloves for winter, small household items and much more.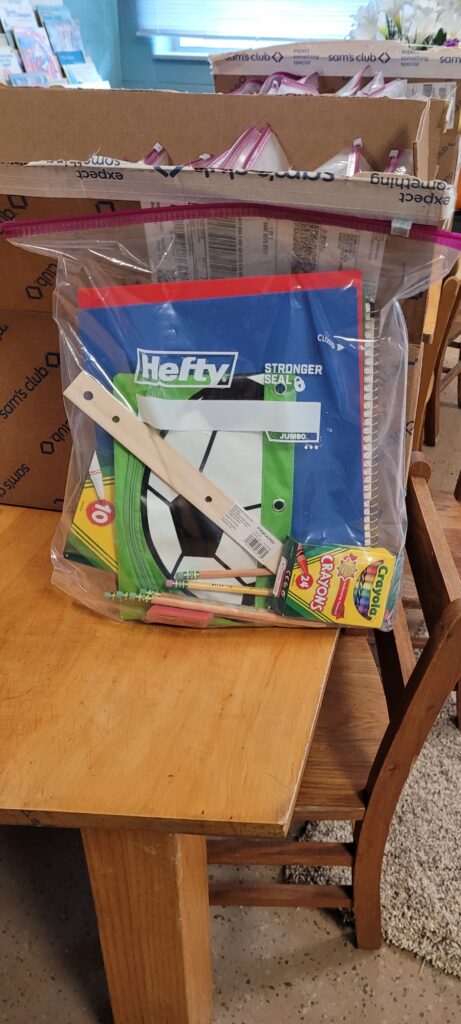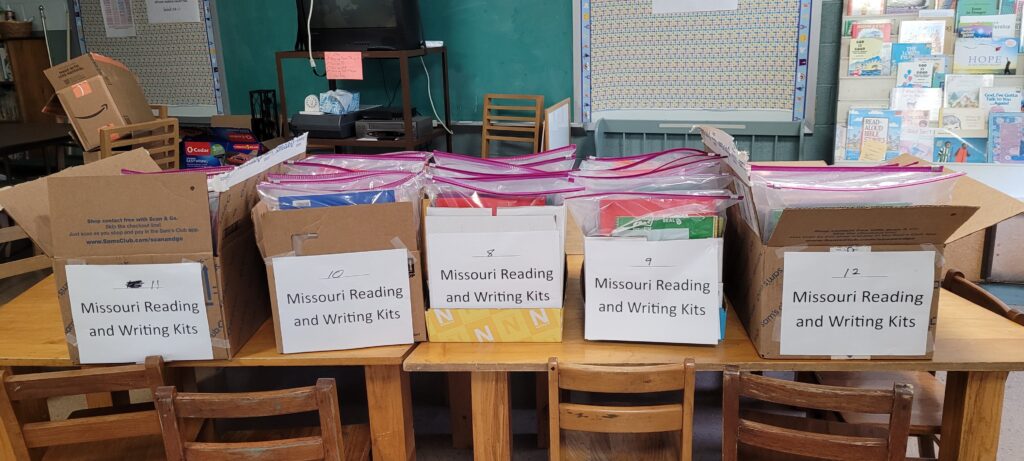 The Deacon's collected items for the Festival of Sharing "Missouri Reading and Writing Kits". They collected enough to make 50 kits at a value of $14.00 each, equaling $700.00 value of donations to help Missouri Students.