Fellowship Group:
Our next book will be Making Sense of It All: Pascal and the Meaning of Life by Thomas Morris. Morris is a public philosopher, someone who takes the complex writings and ideas of philosophers and explains it in ways that are readable and understandable for the layman. Pascal is a genius polymath from the 17th century who was adept at interests as wide-ranging as math, physics, and inventing to philosophy and theology. We'll get to discuss things like Pascal's Wager, the hiddenness of God, and skepticism.
We will meet next on Thursday, August 3 at 7 p.m. to give you all time to order the book. We will meet at the church unless someone wants to volunteer to host. We will be reading and discussing either the first two or first three chapters of the book. I'll let you know which with plenty of time. Joel
Pie club is back! And it's open to ALL!
If you have made a pie, if you have eaten pie(s), if you have heard of pies, if you can spell pie, you are welcome to come enjoy some pie!
We will be meeting at Landrum's at Holiday Acres on Sunday, Aug. 13 at 5:30 pm. If you don't know the way or are likely to get lost (like I did) we can meet at the church at 5 pm.
No snacks needed, Pulled pork BBQ will be provided and we will have pie!
Questions? Check with Jane Roads, President Emeritus. Yes, I gave myself that title. We are not big on formality at Pie Club. YOU could be President!
SAVE THE DATE – Sunday, Aug. 27, after worship service, Care & Fellowship Committee will provide "End-Of-Summer" treats. Come cool down with ice cream floats and sweets in the Fellowship Hall. Plus, an extra surprise – be sure to join us!
Coates Street Presbyterian Church
A ribbon cutting and open house was held on April 14, 2023, with the Moberly Chamber of Commerce. A Resolution from the Missouri House of Representatives was read by Representative Ed Lewis, District 6. J.W. Ballinger, Moberly Historian and member of CSPC gave a brief history of the building and lightning strike that struck the steeple in August of 2019. After the ribbon cutting, those attending enjoyed a light snack, followed by a tour of the church.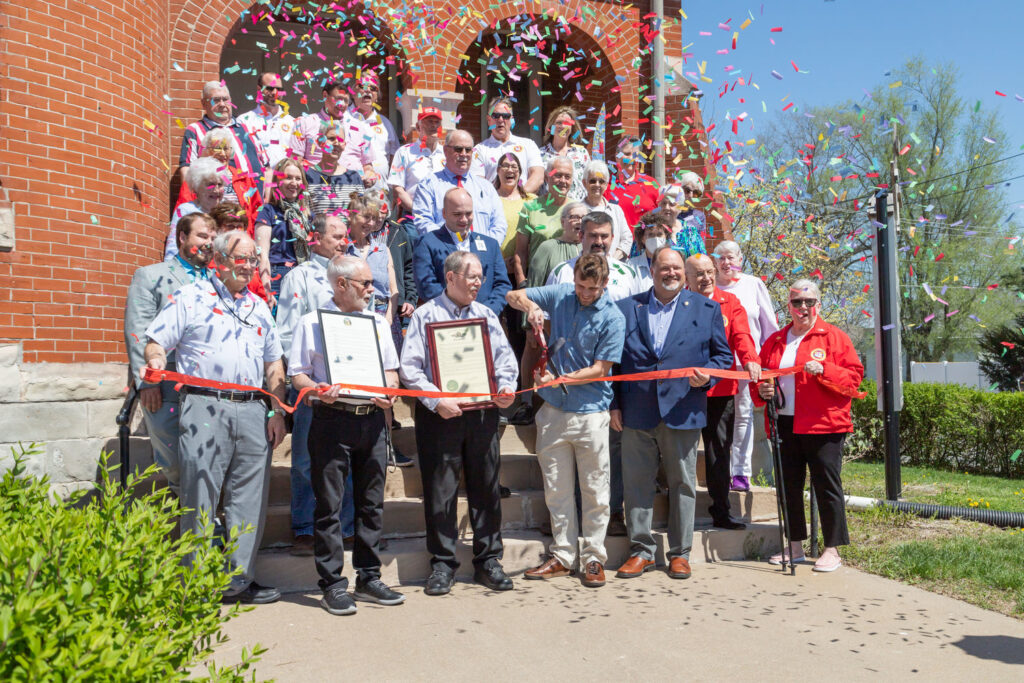 Celebrated 130 Year Anniversary and Dedication of the reconstructed bell tower and steeple on April 30, 2023. Approximately 130 people attended, including present, past members and friends and families. Some traveled from Kansas, Florida and Michigan. The Dedication ceremony began at 10:30 AM with the tolling of the bell by Monty Lentz, commemorative hand held bells were handed out and rang in coincidence.
A Proclamation was read from the City of Moberly, by Jerry Jeffrey, Councilman and CSPC member. Certificates of Appreciation were presented to Devin Snodgrass with Outline And Associates LLC; Gary Dorr with Five Oaks & Associates LLC; Rev. Joel Lynn, Pastor, Dale Sanders, J.W. Ballinger, Bob Riley and Donna Fainter all with CSPC. Recognition of others helping with the planning of the celebration and to former Pastors in attendance. Deborah Boucher-Payne the General Presbyter/Stated Clerk offered prayer to begin worship. After worship, a delicous meal was held in the Fellowship Hall, along with tours of the church.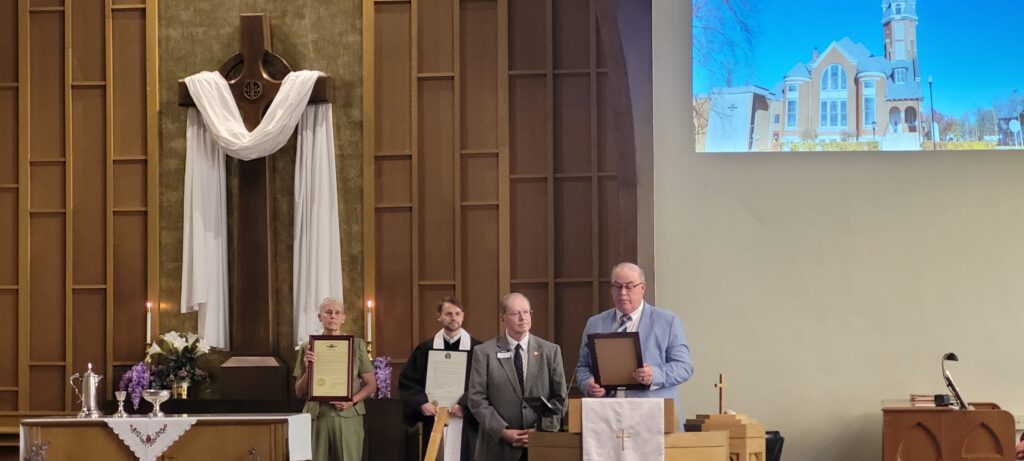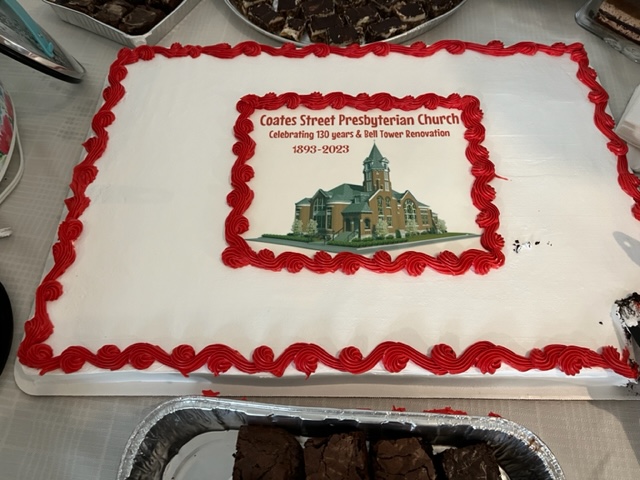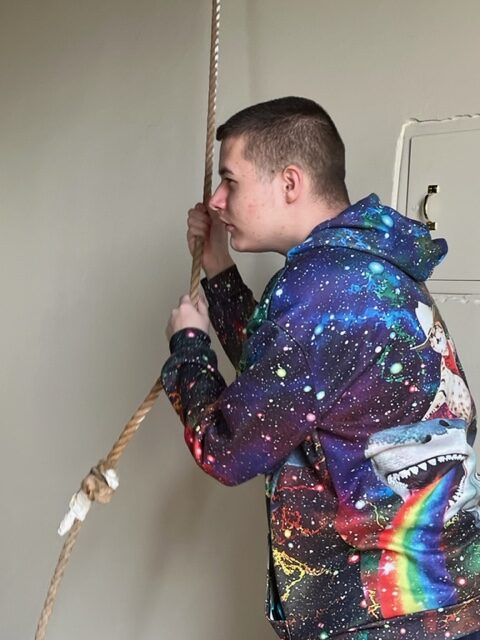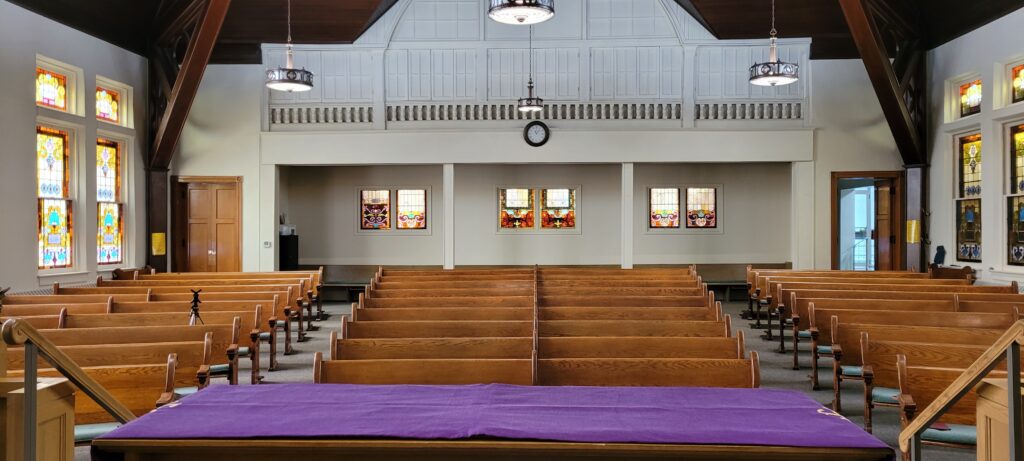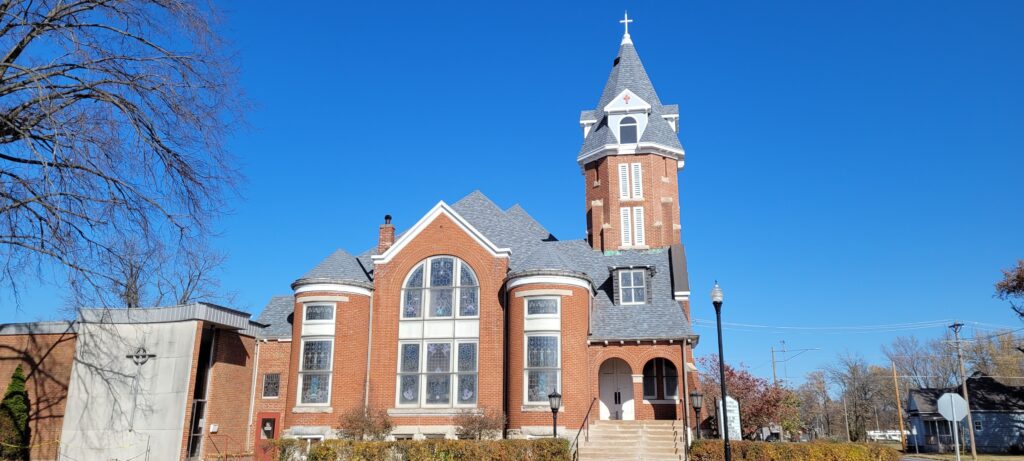 The Deacon's and members of CSPC collect items needed for some of the local missions, groups and Presbytery missions they support.