Meet the Pastor of Coates Street Presbyterian Church, Reverend Joel W. Lynn, and wife Katie Lynn.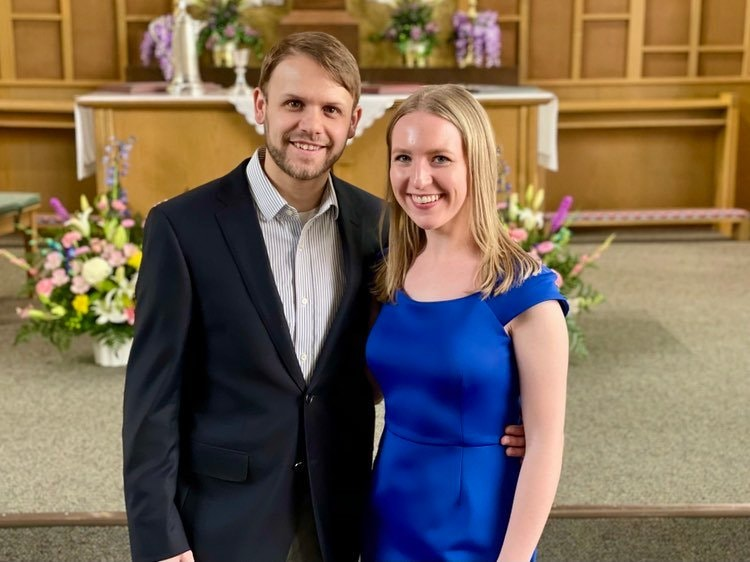 Joel grew up in Naperville, IL. He has a bachelor's degree in pastoral ministry from Olivet Nazarene University (2015) and a Master of Divinity from Princeton Theological Seminary (2018). Joel was the recipient of the Sylvanus Carter Homiletics Award for preaching excellence, and of the Presbyterian Leadership Award, Princeton Seminary's highest scholarship. This is Joel's first church as an ordained pastor, where he has now served for roughly 5 years. Joel is newly married to his wonderful wife Katie. Joel is a leader in the Randolph County Ministerial Alliance. You might find Joel around town running the trails at Rothwell Park, playing basketball at the local YMCA, or playing board games with friends.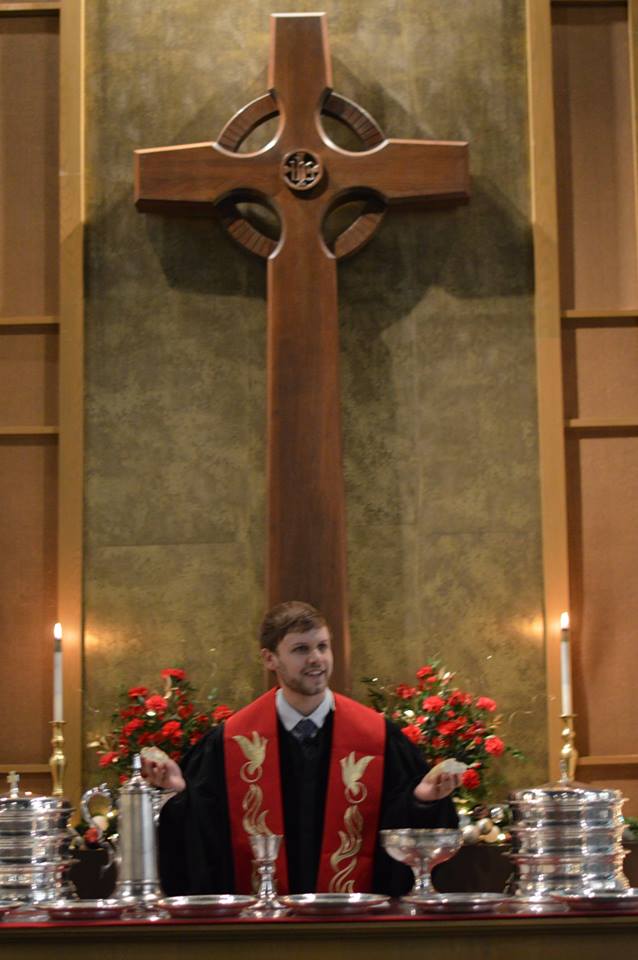 NOTES FROM THE PASTOR:
7/19/23 Hi everyone, someone in the church recently suggested to me that it'd be nice for me to occasionally update the church on various things I'm doing outside of leading and prepping Sunday worship as many church members might not be aware of those things. I thought that was a great idea, so periodically in the weekend update I'll let you all know of some things I've been up to. Today will be a longer section than normal as I detail a wide arrange of things I'm involved in currently or have done in the past year.
This month Katie and I spoke to the retired railroader's group, N.A.R.V.R.E, at the Eagles Lodge. Katie presented on her work with the Thompson Foundation for Autism and Neurodevelopment, and I gave an educational travelogue based on our travels in Italy. I have spoken to this group twice before with thanksgiving messages in November.
I have recently been appointed as secretary of the Randolph County Ministerial Alliance (RCMA). This group donates funds to the needy, helps run the warming center in the winter, and provides interdenominational fellowship and events. I have often written devotionals in the Moberly Monitor Index newspaper or preached devotionals for KWIX radio on behalf of RCMA. I have helped lead community events like an Easter sunrise service, a community Good Friday service, and a national day of prayer service.
I help serve in the wider Presbytery. I have been moderating the sessions of the churches in Macon and Brookfield as needed during their time without a pastor. For two years I served as chair of the presbytery youth and camp committee helping coordinate youth retreats, triennium events, and summer camping. I term limited out of that position, so now I currently serve on the personnel committee. Once a month I meet up with other newer pastors in our presbytery for a fellowship event where we pool our minds for ideas, trying to help each other be better pastors. We often discuss a book.
I periodically lead hikes in mid-MO for young adults that has drawn people from Jefferson City, Columbia, Huntsville, and even a Mizzou student from Egypt. While I do this mostly for my own personal enjoyment, it has become a ministry of sorts to people who are searching for ways to make friends and meet new people, particularly for those who have recently moved into the mid-Mo area.
As you all already likely know, I lead fellowship group gatherings for our church twice a month, and I'm out visiting with any members/friends of the church who would like a visit. Please reach out if you'd like me to stop by for a chat or a prayer! Or you're welcome to swing by my office during office hours anytime Monday-Thursday 9-12:30.
Katie and I enjoyed hosting so many of you at our post-wedding reception on July 8 and want to thank you all for your love and support towards us.